Moja Scented Candle
Regular price
Sale price
$25.00 USD
Unit price
per
Sale
Sold out
MOJA = ONE
This is the one! Bright citrus notes, sweet florals and fruit accents make this candle a fast favorite. Ripe apples, juicy peaches, and pink sugar with Therapeutic Grade Grapefruit Essential Oil neutralizes the air. This candle is zesty and bright! The aromatic effects of grapefruit essential oil is said to stimulate the heart, solar plexus and third eye chakras. This can help us claim our own spiritual purpose and support our sense of self love. 
Our Moja candle may help balance mood, decrease blood pressure, relieve stress and spur action in the user!
Approximate burn time: 23 hours
Share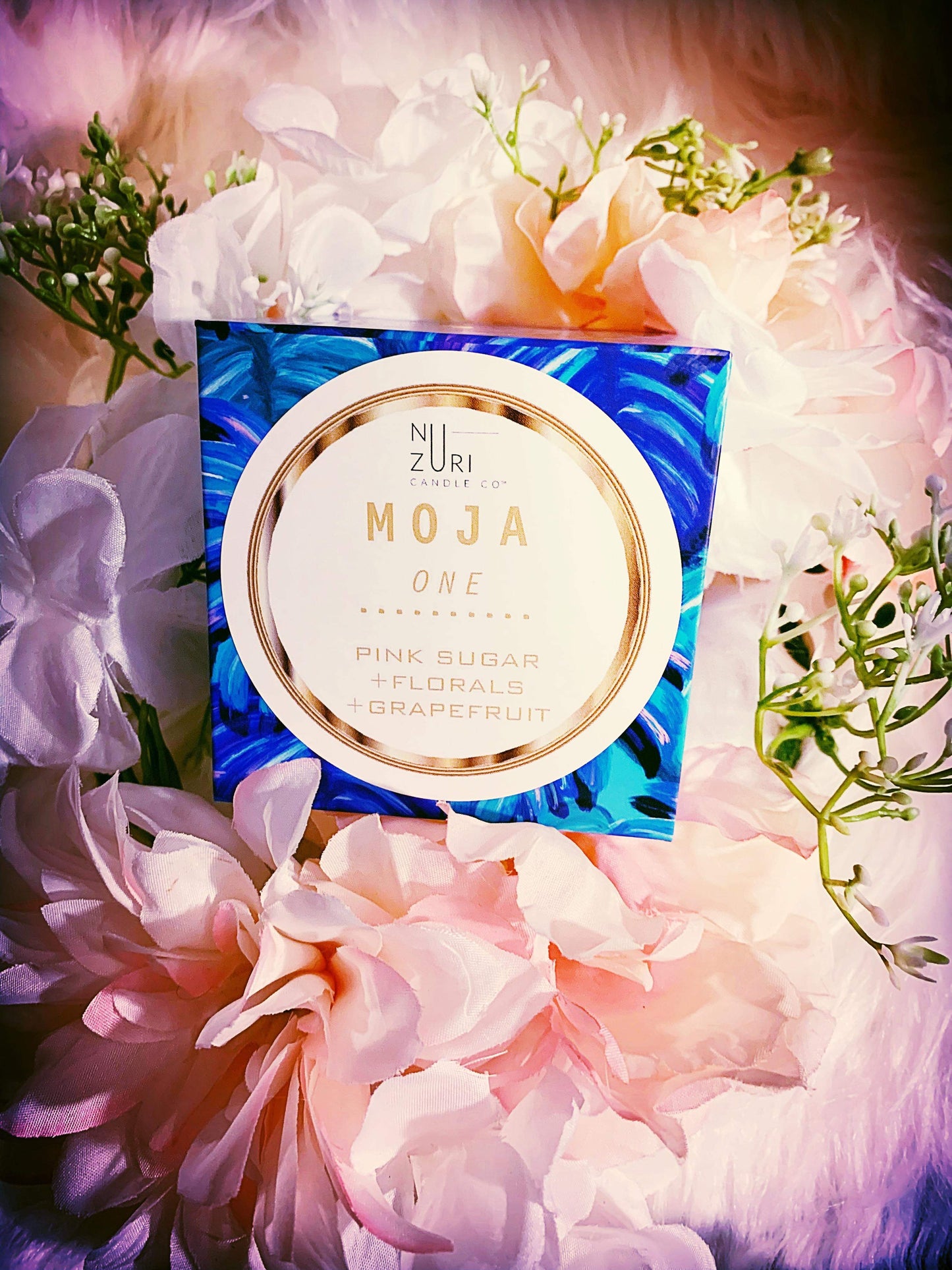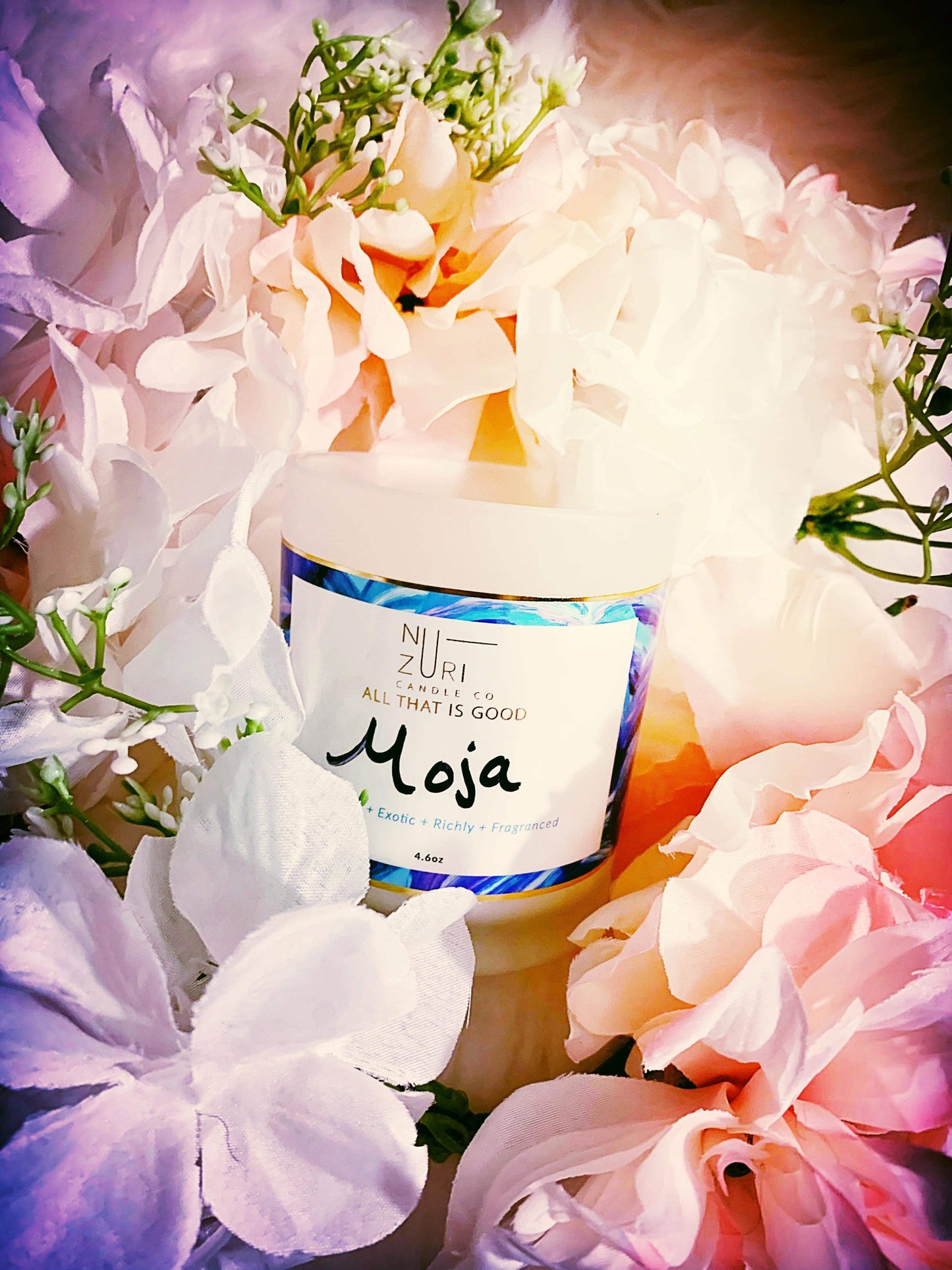 I was throughly pampered by the scents and the attention to detail she found the perfect scent for me
Love IT!!!
I love this!!! Moja smells elegant and its hands-down my favorite. Beating the competition hands down!!
All scents are unique for various different settings, Moja is very unique & clean scented! Blessings to you on your brand!
A smell of an experience!
I'm already a sucker for a good candle,but the Moja and Amani candle weren't good,they were FANTASTIC scents!
Light,potent and truly refreshing,these candles are slow burning, and gave a soothing and relaxing smell that has been everlasting. A lot of more pricey candles that I've purchased in the past,often lack potency and scent longevity,but definitely not the case with Nzuri! I'll most certainly be a big supporter of this brand!💜